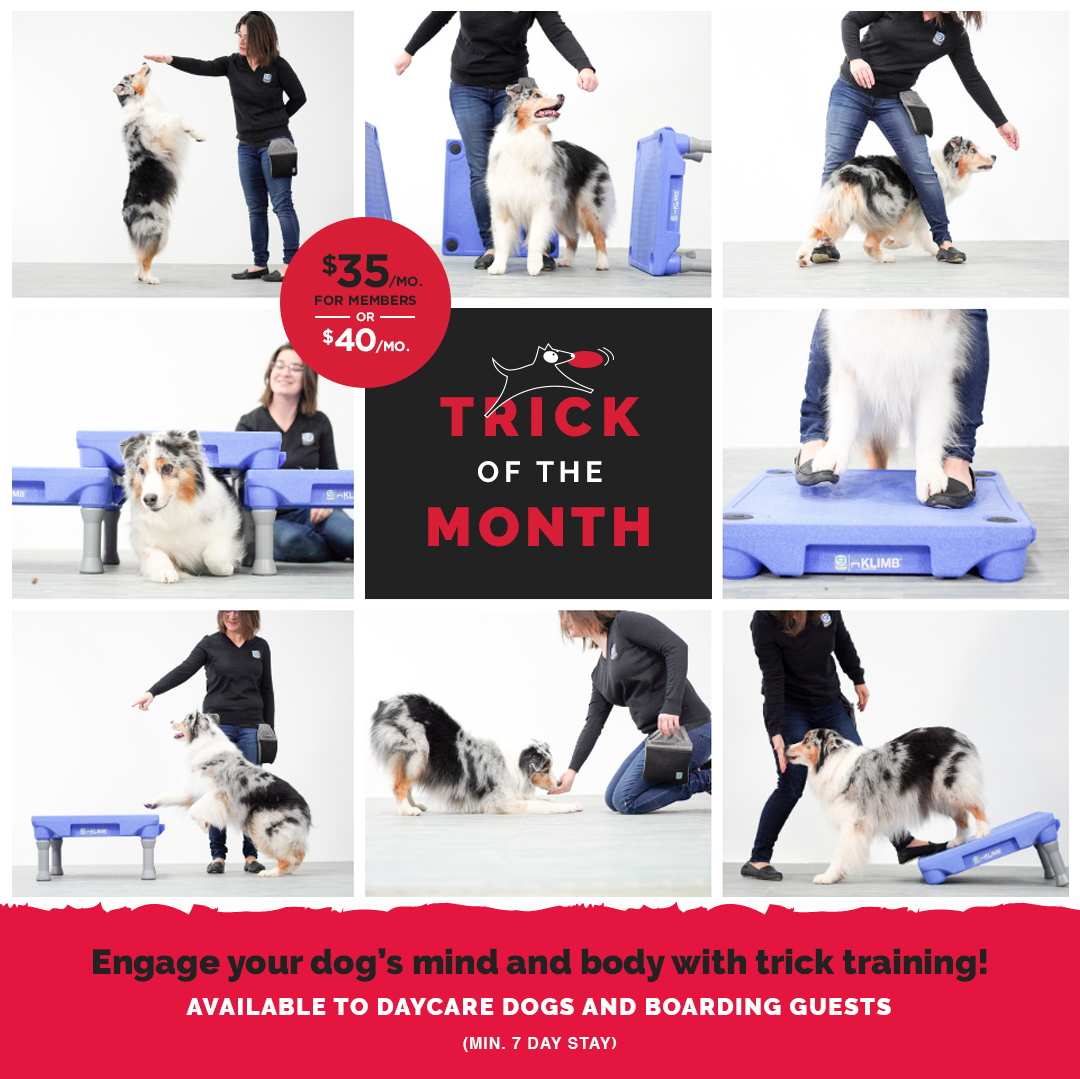 Trick of the month club
at the good dog spot
Available to Daycare Dogs and Boarding Guests (min 7 day stay)
● Five 15-minute training sessions per month, based on attendance
● Daily progress updates
● One-on-One staff time for your pet!
Trick Training:
● Increases mental stimulation
● Helps solve problem behaviors
● Teaches body awareness
Engage your dog's mind and body with trick training!
Enrollment:
All dogs must enroll by the 10 th of the month to be eligible for that month's trick
Anything after the 10 th of the month will have to wait for the next month
Every dog learns differently and may not be 100% proficient in every trick at the end of the month. The more you complete your "homework", the better the odds of success will be! TOTM Club includes five 15-minute one-on-one training sessions monthly – these are not transferable month to month so plan your pet's attendance accordingly!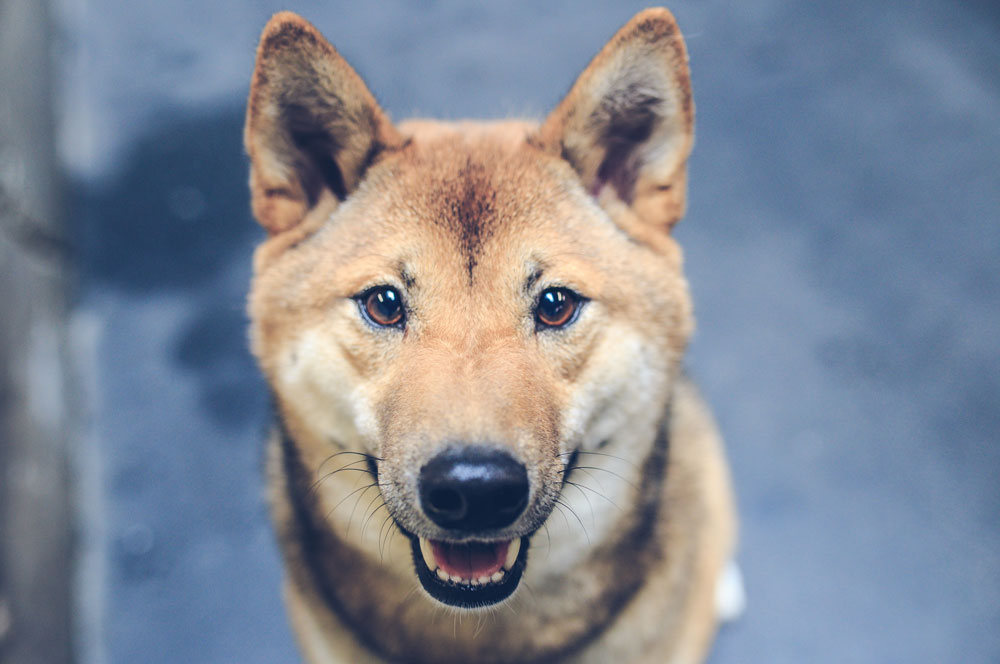 webcam
Stay connected with your pet
We understand the separation anxiety that comes with being away from your furry family member, which is why we installed live webcams in every playroom so you can check in on your pup throughout the day (except during nap time and overnight). Our webcams are accessible from any internet-connected mobile or desktop device. You'll see firsthand how attentive our team is with your pup and you'll be able to feel confident that they are safe and having fun at The Good Dog Spot. 
The new webcam fee is $1 per visit. The webcams are currently only available for daycare areas and outside. If your pet is a lodging guest who doesn't play in a group, then your pet will not be visible on a webcam at this time. Webcams are available through the Client Portal.
Call Us to book your spot (413) 534-1333
35 C North Chicopee Street Chicopee, MA 01020
139 King Street Northampton, MA 01060
Our Mission is to ensure pet parents' peace of mind by providing consistent, compassionate grooming services and a nurturing, safe and fun environment for pets to socialize and grow through our daycare and overnight programs.

Monday  7:00am - 6:30pm
Tuesday  7:00am - 6:30pm
Wednesday  7:00am - 6:30pm
Thursday  7:00am - 6:30pm
Friday  7:00am - 6:30pm
Saturday  8:00am - 4:00pm
Sunday  8:00am - 9:00am
& 4:00 - 5:00pm
We are closed between 12:30-1:30 for lunch
Holidays:  8:00am - 9:00am & 4:00pm - 5:00pm
Monday

  7:00am - 6:30pm

Tuesday

  7:00am - 6:30pm

Wednesday

  7:00am - 6:30pm

Thursday 

 7:00am - 6:30pm

Friday

  7:00am - 6:30pm

Saturday

  8:00am - 4:00pm

Sunday  8:00am - 9:00am
& 4:00pm - 5:00pm
We are closed between 12:30-1:30 for lunch
Holidays:  8:00am - 9:00am & 4:00pm - 5:00pm